What? It has only been 9 months since my last post. Perhaps I was gestating a baby.
Okay, I wasn't. I was just lazy.
My latest obsession has been spinning yarn on a drop spindle for the Tour de Fleece on
Ravelry
. Since I'm lazy I'll just post the pictures.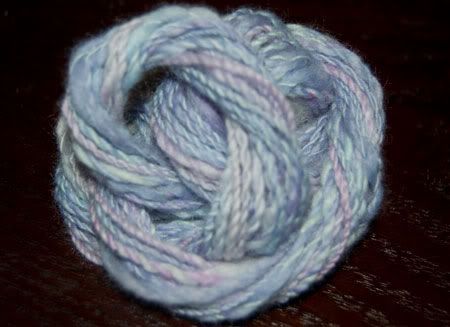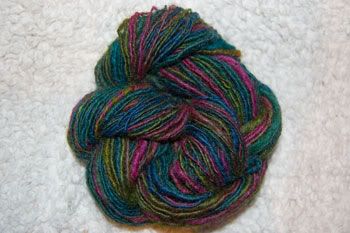 And still on the spindle: